ATTENDENCE SYSTEMS
Screenshots of Infotronics Attendance Enterprise
Main Screen Dashboard
Navigating Through Attendance Enterprise Attendance Enterprise is designed
to look, act, and feel like Microsoft Outlook.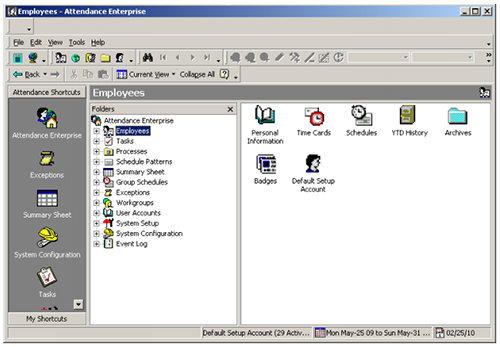 The appearance of Attendance Enterprise windows varies based on the user's access rights. If you do not have access to one or more functions or toolbars, those items are disabled or are not displayed.
You control Attendance Enterprise using menus, toolbars, the Folders list, and shortcut menus. This section offers tips for using toolbars, the Folders list, and shortcut menus to your best advantage. Workgroup trees or lists and the To Do List, also commonly used, are described here as well.
Toolbars
Toolbar commands control many of the functions in Attendance Enterprise. Attendance Enterprise includes several toolbars: Standard, Time Card Editing, Employees, Operations, and Maintenance.Your toolbars may contain several or many buttons, according to your role in the organization. Custom toolbars are also available.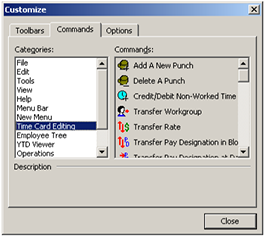 CUSTOMIZABLE MICROSOFT TOOL BAR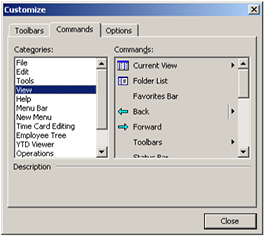 DRAG AND ADD COMMANDS - MANY TO CHOOSE FROM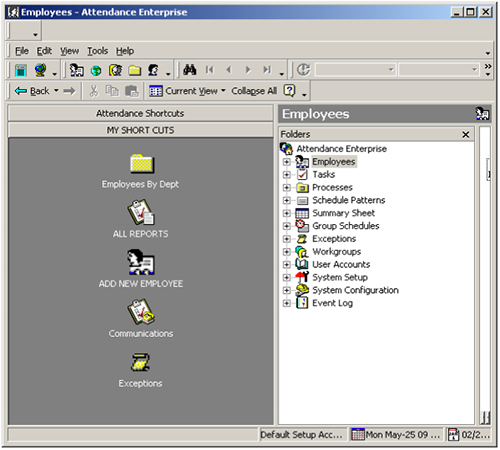 CREATE YOUR OWN SHORTCUTS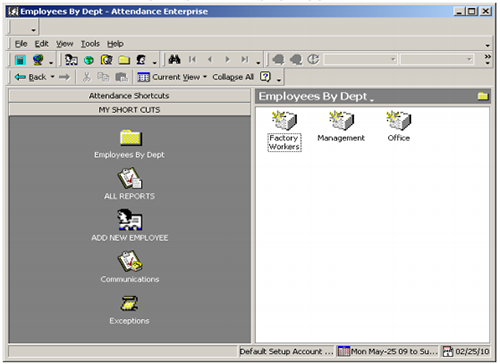 EMPLOYEES BY DEPT SHORTCUT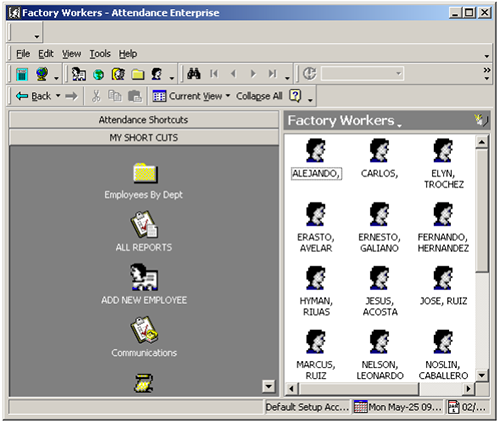 FACTORY WORKERS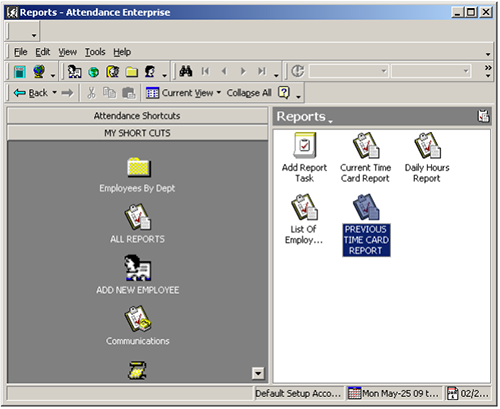 MY REPORTS SHORTCUTS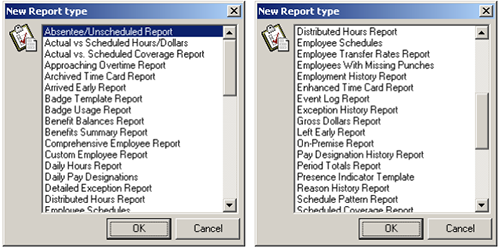 ADD MANY DIFFERENT REPORTS TO SCREEN MENU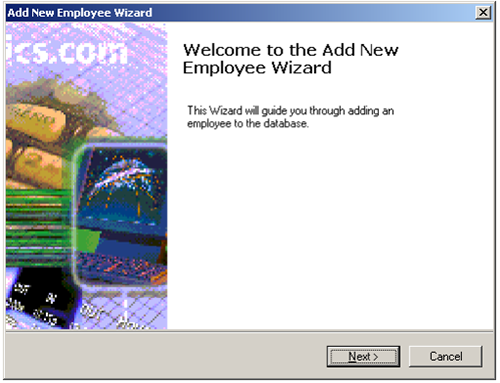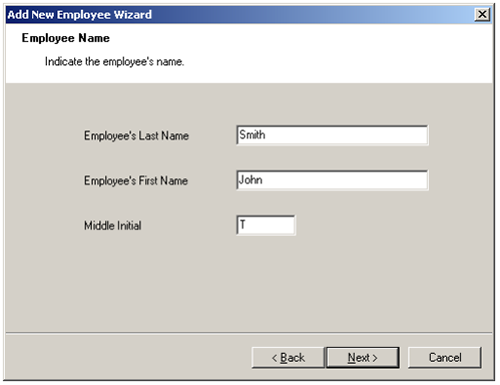 ADD NEW EMPLOYEE WIZARD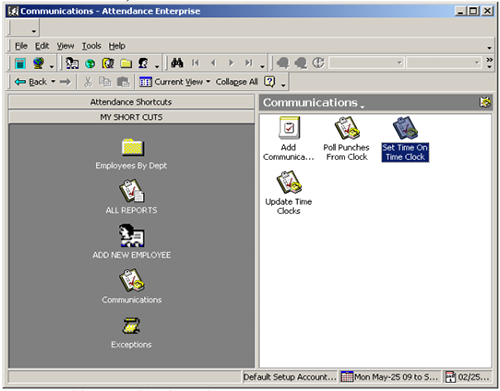 COMMUNICATION SHORTCUTS EASILY CONNECTS TO TIME CLOCKS FOR MANUAL
COMMUNICATIONS, OR AUTOMATIC COMMUNICATIONS AT PRE-SET TIMES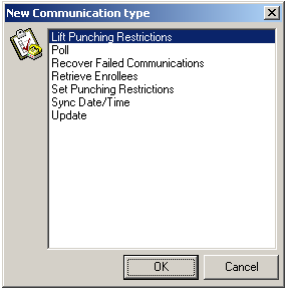 ADD NEW COMMUNICATION TASK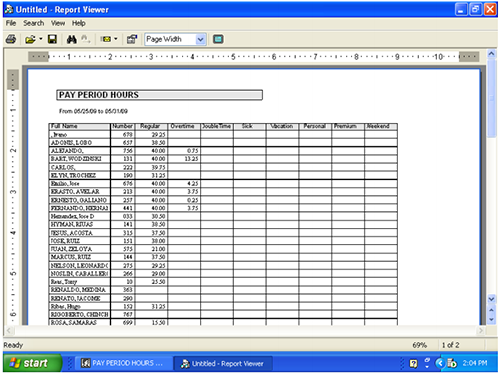 INFORMATIVE SUMMARY REPORTS FOR PAY PERIODS CURRENT, PREVIOUS OR SET YOUR OWN DATE RANGE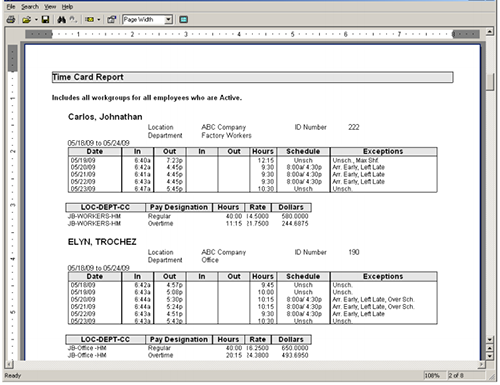 INFORMATIVE TIME CARD REPORT SHOWS HOURS WORKED AND DOLLARS EARNED, SHOWS SCHEDULED HOURS AND EMPLOYEE EXCEPTIONS